Law Schools that will land you a job on Bay Street
Maclean's Magazine compares law schools every year. Osgoode Hall has routinely ranked in the bottom third* when it comes to "elite firm hiring", one of the several aspects the Magazine considers to determine "graduate quality". It is an interesting study, but it doesn't seem to portray the fact that 22% of the lawyers that currently work with one of the "Seven Sisters" studied law at Osgoode, putting the school in first place, even ahead of U of T (21%).
Alma mater, matters! The best Law Schools are a direct conduit to the best law firms
Let's focus on one single stat: which law schools can claim a greater percentage of their graduates employed in Canada's biggest law firms? But first of all, why consider only Big Law? Although talented lawyers can be found in smaller firms, public service, universities and companies, large law firms have tailor-made selection processes intended to secure the best articling students. Later on, they'll apply rigorous filters to verify reputation and the portability of a lateral's practice.
Here are the stats we obtained after crunching the data of nearly 4,000 Big Law lawyers nationwide. Use the first year enrolment charts to help you gauge the size of each faculty.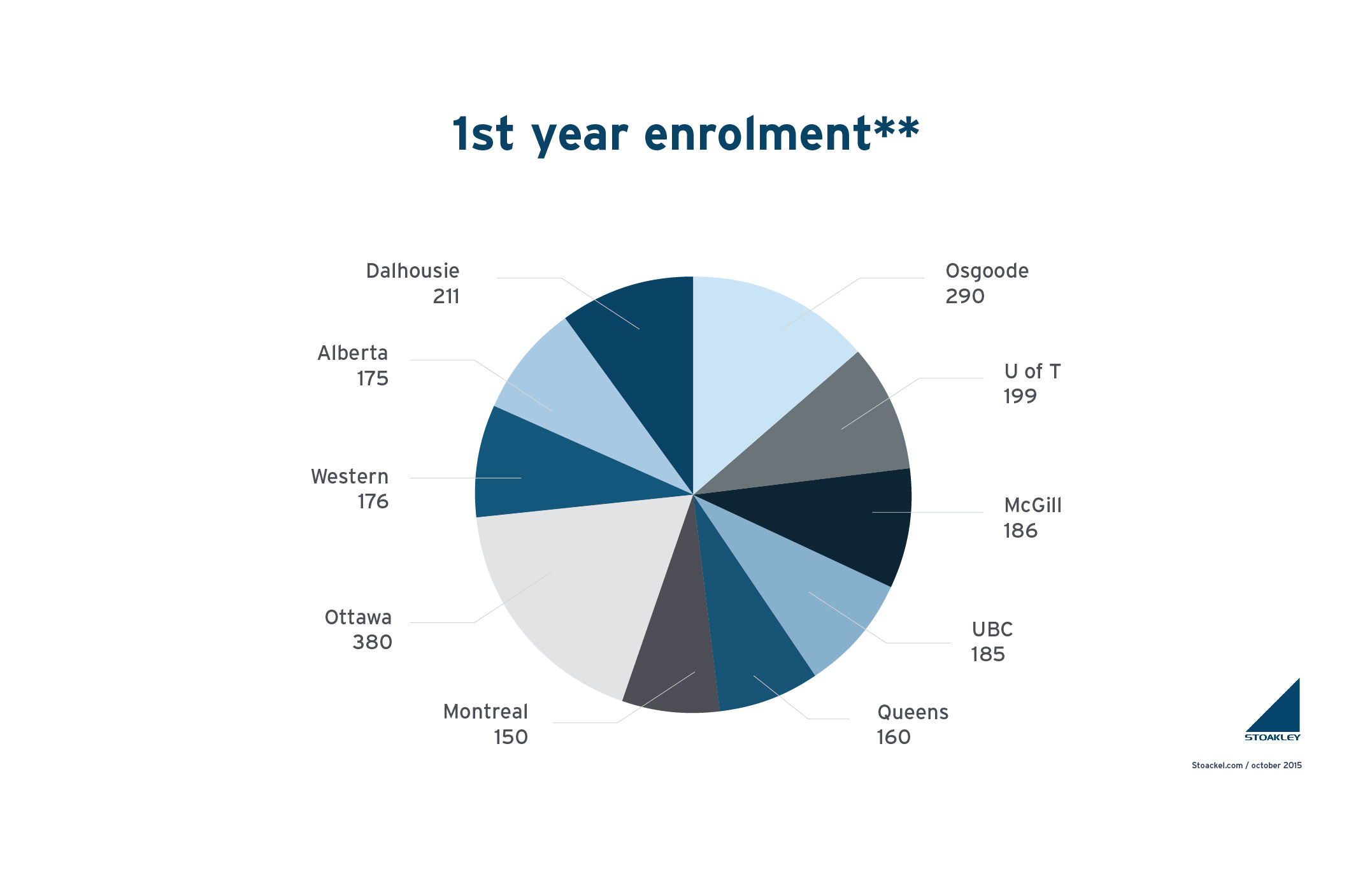 Law schools that will land you a job on Bay Street
If you're bound for Bay Street, the chart below will help you see what those firms are made of: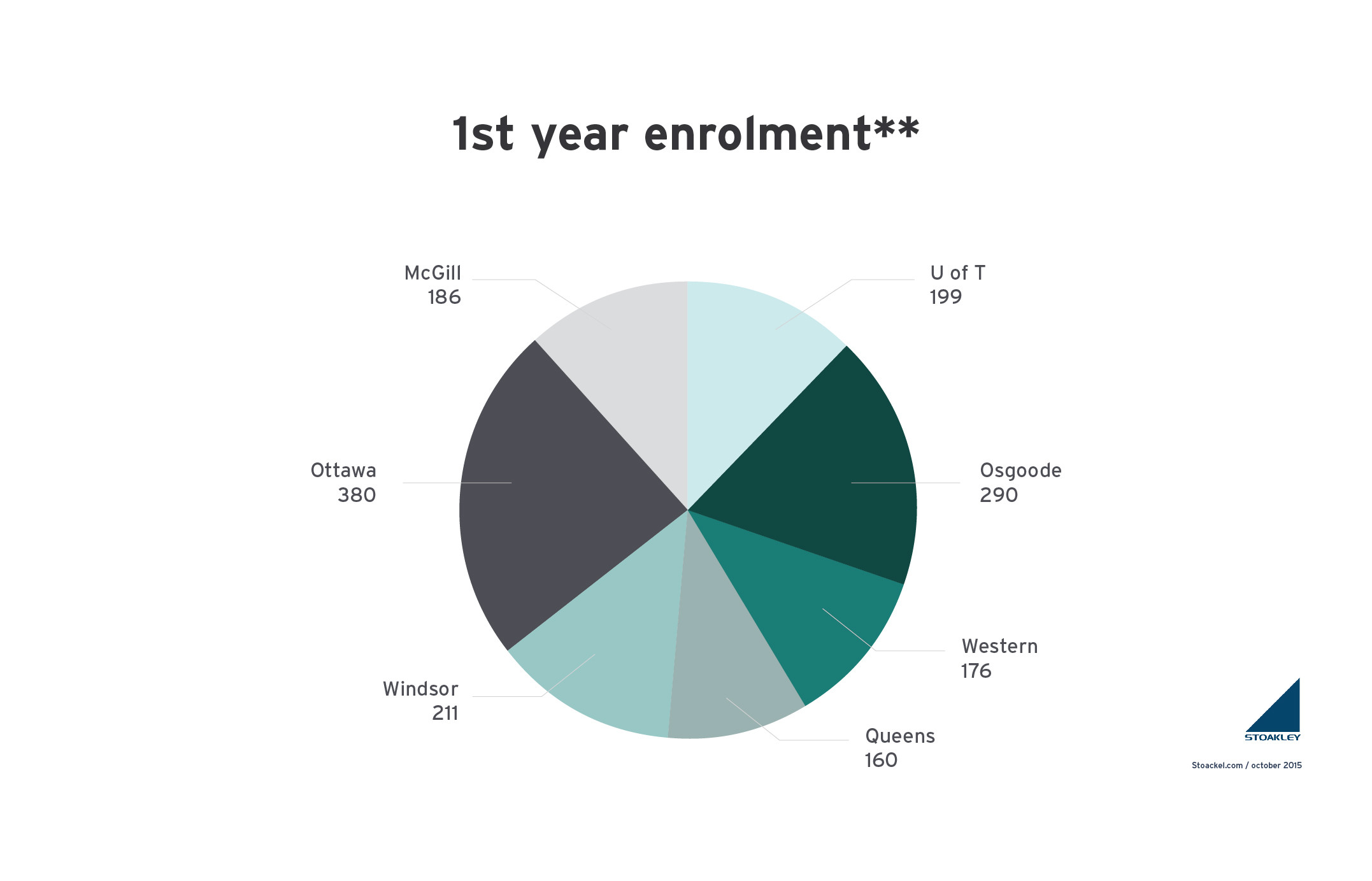 When considering the amount of students of each faculty, U of T graduates seem to be the most successful in getting hired by Big Law all across Canada.
As to the "Seven Sisters", more than half of the partners and associates went to Osgoode Hall or U of T. Next time we will have a closer look at the Sister's numbers.
* Osgoode ranked 10 out of 16 in the "Elite Firm Hiring" section of the 2013 edition; up from nº12, in the 2009 edition.  ** First year enrolment information was obtained from oxfordseminars.ca. The number for University of Montreal was approximated by the author.